How to Clean Your White Baseboards
Looking for a way to clean your white baseboards that won't cause damage to them but still gets the job done?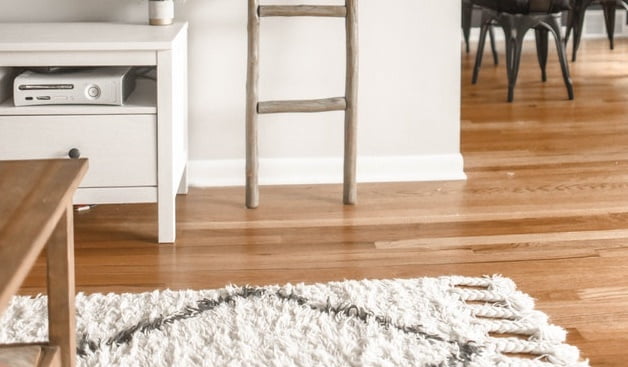 If you don't have a professional house cleaner that comes to your house on a regular basis, do yourself a favor and take a look around your home. When is the last time you actually cleaned your baseboards? This is especially important if you have white baseboards. They tend to show dust and dirt a lot easier than other baseboards. 
Learning how to clean your white baseboards on a regular basis, in lieu is easier than cleaning them every once and a while. In fact, this is a house chore that should be done at least once a month. This is so your baseboards don't get out of control and they are easier to maintain.
Today we're discussing how to clean your white baseboards, what you should use to clean them, and some last minute tips to help you get the job done.
When it comes to picking out products to clean your white baseboards with, you want to stay away from anything that includes harsh chemicals. Stick to more natural products, green products, and even DIY products to help you with this chore. You don't want to use anything that could cause damage to your baseboards.
For this household chore, you'll need a bowl, cleaning gloves, a little bit of hot water, a mild cleaner, and two microfiber cleaning cloths. If you haven't gotten to your baseboards in a while and they are extremely dirty, you'll want to grab a dry brush so you can get into all the crack and crevices easily.
Castile soap is a great choice for anyone who chooses to go pick up a cleaning product to clean their baseboards with. Castile's detergent is one that is free of artificial scents, chemicals, and dyes. It can be used on both painted and natural wood baseboards and it won't damage the surface. You can find it on Amazon or at some local retailers like Walmart or Target. 
Or another great option to use for your baseboards is Borax. Borax is an effective and inexpensive choice to use for household cleaning. It's a natural mineral that works well chores including cleaning white baseboards, bathroom cleaning, kitchen cleaning, and more. You can find it in the laundry or cleaning aisle of many retailers. 
How to go about cleaning your white baseboards
Once you get into the habit of cleaning your baseboards the process of doing it gets easier and easier. But one of the first things you should do before you start actually cleaning your baseboards is to get your vacuum out. Suck up and loose dust or debris that may be hovering over your baseboards. 
A lot of people vacuum their baseboards on a regular basis when they already have the vacuum out which makes the entire chore much simpler when it comes time to do it. Just take the brush attachment on your vacuum and run it along your baseboards from time to time (or every time you go to clean them).
Here's what you need to do to get started:
Start by getting out your bowl and adding about two tablespoons of your cleaner whether it's dish soap or a gentle surface cleaner. Make sure to put on your cleaning gloves before reaching into the water. Do this so that you don't burn or irritate the skin while you're cleaning. Then once you've got your bowl filled up, take one of your microfiber towels and submerge it into the bowl. Grab the wet rag, ring it out nicely, and then wipe as you go. 
The reason we say you'll need two cleaning cloths is that you also want a dry cleaning rag to go over the baseboard with once you're finished wiping it down. You can do an entire wall before you go back and take a dry rag to it. You just want to make sure you do this to prevent any water from soaking into any unknown holes or crevices. This could attract unwanted house pests. 
Last minute tips
There's really no reason to exclude your baseboards from your cleaning routine. They are a vital part of your household chores. And if left unattended to can contribute to a rise in household dust and allergies. If you're really stretched on time and you're trying to tend to your baseboards here are a few things you can do:
Spekless Professional House Cleaning
We know that cleaning the baseboards isn't an ideal household chore for most. In fact, it's why we're here for you if you need help completing tasks like this around your home. Our professional house cleaners have been trained to leave your house spotless which includes the baseboards.
We are flexible and have options that can serve any size home from a single deep-cleaning to occasional monthly cleaning and even help with weekly routine cleaning. Contact us today for a free service estimate to see how we can help you.