4 Ways to Automate Your Airbnb Cleaning Service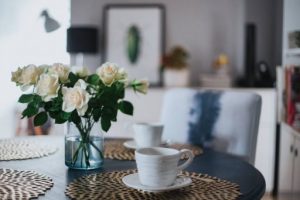 So you've become an Airbnb host? Whether you have just purchased your first property, are converting your long-term lease properties to short-term rentals, or already own a number of properties, you probably understand the headache that self-management can bring.
Here at Spekless Cleaning, we work with dozens of Airbnb hosts in the Washington D.C. metro area. Today we're going to share some of the best practices on how to automate your Airbnb cleaning schedule. This will help assist you with turnovers.
1. Hire a professional cleaning company
When it comes to the cleanliness of your Airbnb rental, it should be as clean as a hotel. Your guest will hold you to the same exact standards they would a five-star hotel. However, meeting these hospitality standards on your own can often be quite the challenge.
A professional cleaning company will help you meet those rigorous standards by taking care of the entire turnover process for you. Professional cleaners will work to ensure that your guest feels comfortable, cozy, and clean while staying with you.
2. Schedule cleanings easily
Airbnb host tend to have a lot on their plate. Between managing guests and providing excellent hospitality, you're probably a very busy host/hostess. Here at Spekless we offer you the convenience of scheduling your cleanings online. This makes it possible for you to schedule a cleaning after each turnover, cancel, and re-schedule cleanings as necessary.
And aside from regular cleanings, you should also be scheduling routine deep cleanings for your rental. Deep cleanings aren't necessary all of the time. But they are recommended a couple of times per year.
3. Setup auto-pay
We offer instant an instant online booking system that allows you to receive an estimate, check availability, and book services instantly. This means you don't have to play phone tag or wait for a callback. It also allows you to set up a secure online auto payment for your turnover cleanings without the hassle of using cash. And you aren't charged until the service is complete.
4. Keep an inventory list
In order to ensure that you get the most out of your automated cleaning service, consider keeping an inventory checklist inside the rental. Making sure your rental is stocked adequately with toiletries and supplies is one of the most important components in guest satisfaction. Save some time and let your cleaning service do an inventory check for you.
Pro Tip: Consider asking your cleaning company to snap a few pictures or a video in between cleanings. This is the safest way to ensure that nothing gets overlooked. And this helps make sure that you are informed of any damages right away.