Expert Guide for Revitalizing and Protecting Vinyl Floors
Since vinyl floors are economical, dependable, and simple to maintain, they are a common choice for many homes. However, vinyl floors can develop wear and tear with time, just like any other type of flooring. The best way to maintain the appearance of your vinyl floors is to carefully clean and protect them. You may extend the lifespan of your vinyl floors by revitalizing and protecting them using the advice in this professional guide.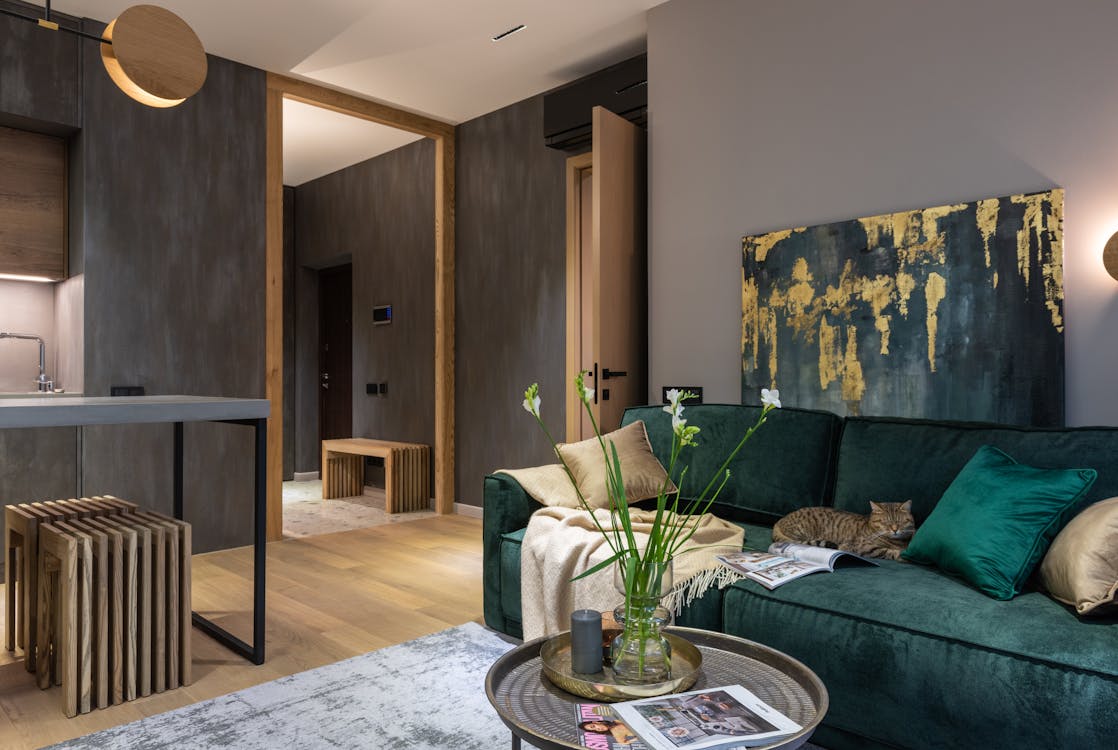 Step 1: Cleaning Your Vinyl Floors
Cleaning thoroughly is the first step in rejuvenating your vinyl floors. What you need to know is as follows:
Use the proper cleaner: It's crucial to use the correct kind of cleaner while cleaning vinyl floors. Avoid using abrasive cleansers or harsh chemicals on your flooring since they might scratch the surface. Choose a cleaner that is made especially for vinyl flooring instead. These cleansers are gentle enough to get rid of filth and grime without harming your floors' finish.
Vacuum or sweep frequently: Keeping your vinyl floors clean requires frequent sweeping or vacuuming. If left uncontrolled, dirt, dust, and debris can scratch the surface of your flooring. This will assist in removing them.
Regular mopping is recommended in addition to cleaning or vacuuming vinyl floors. To get rid of any filth or grime that might have escaped regular sweeping or vacuuming, use a damp mop and a mild cleanser.
Step 2: Removing Stains
No matter how well you clean your vinyl floors, they may still develop stains. Here's what you need to know to remove stains from your vinyl floors:
Identify the type of stain: Before you start cleaning a stain, it's important to identify what type of stain it is. Different types of stains require different cleaning methods, so it's important to know what you're dealing with.
Use a light cleaning: Most stains can be removed with a mild cleanser. Apply the cleanser directly to the stain, let it stay for a short while, and then wipe it away with a damp cloth.
Use a specialized cleaner: You may need to use a professional cleaner for persistent stains. Use a cleaner made especially for cleaning grease or oil stains as an illustration. To get the stain out, just adhere to the cleaner's label's directions.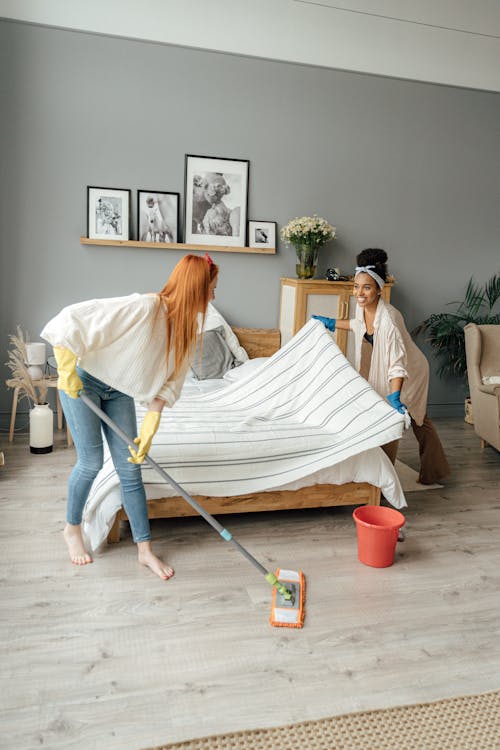 Step 3: Protecting Your Vinyl Floors
It's time to safeguard your vinyl floors once they've been thoroughly cleaned and stain-free. What you must do is as follows:
One of the greatest ways to protect your vinyl floors is to place mats at the entrances. This will assist in catching dust and other particles before they damage the finish of your floors.
Use felt pads under furniture: Placing felt pads beneath your furniture is another excellent technique to safeguard your vinyl flooring. When you move the furniture, this will stop it from damaging the floor's surface.
Avoid wearing high heels: High heels can cause deep scratches in your vinyl floors, so it's best to avoid wearing them. If you must wear high heels, try to use a rug or mat to protect the surface of your floors.
Avoid dragging heavy objects: Dragging heavy objects across your vinyl floors can also cause scratches and damage. Always lift heavy objects when you need to move them, rather than dragging them across the surface of your floors.
Conclusion
Vinyl floors are a popular and affordable choice for many households. With proper care and maintenance, your vinyl floors can last for many years. By following the steps outlined in this expert guide, you can revitalize and protect your vinyl floors, keeping them looking their best for years to come. Remember to clean your floors regularly, remove any stains promptly, and protect your floors from scratches and damage. With these tips, you can enjoy beautiful, long-lasting vinyl floors in your home.