Complete Guide for Cleaning and Restoring Oak Kitchen Cabinets
Your kitchen cabinets are a focal point of your kitchen and can make or break the look of the entire room. Unfortunately, over time, grease, grime, and food particles can build up on your cabinets, making them look dull and dirty. Oak cabinets, in particular, require special care as they can easily become damaged by harsh chemicals. Instead of hiring a professional cleaner or replacing your cabinets, you can give them a deep clean yourself using a combination of natural, eco-friendly and chemical-based products.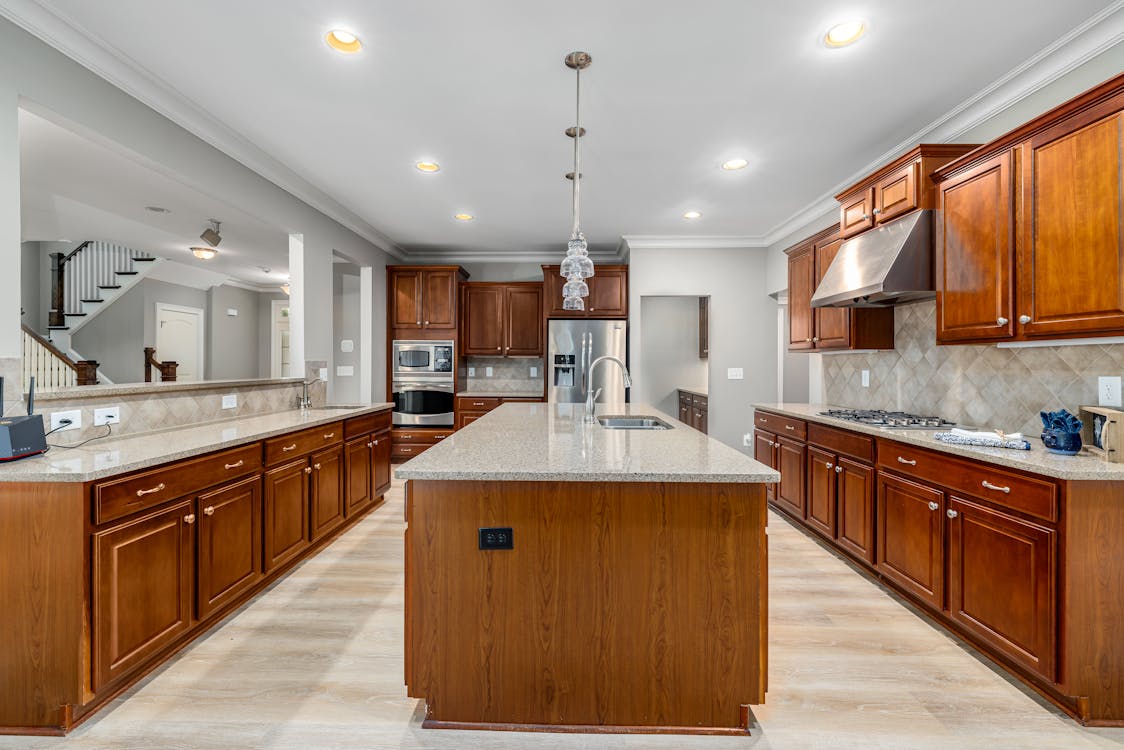 Step 1: Remove all items from your cabinets
Before you start cleaning, remove all items from your cabinets, including dishes, cookware, and small appliances. This will make it easier to access all the surfaces and corners of your cabinets.
Step 2: Clean the exterior
Mix a solution of 1 part white vinegar to 1 part water in a spray bottle. Spray the solution onto the exterior of your cabinets and wipe them down with a clean, damp cloth. Be sure to pay special attention to any areas with built-up grime or grease. For tough stains, you can use a small amount of mild detergent or wood cleaner specifically designed for oak cabinets. Always test the cleaner in a small, inconspicuous area first to ensure that it doesn't cause any damage.
Step 3: Interior cleaning
Cabinet drawers and doors should be taken out and laid level on a clean surface. Scrub away any filth or grime using a toothbrush or a soft-bristled brush. The internal surfaces can be cleaned with a mild detergent or the same mixture of white vinegar and water. Make sure to completely rinse with clean water before wiping down with a fresh cloth.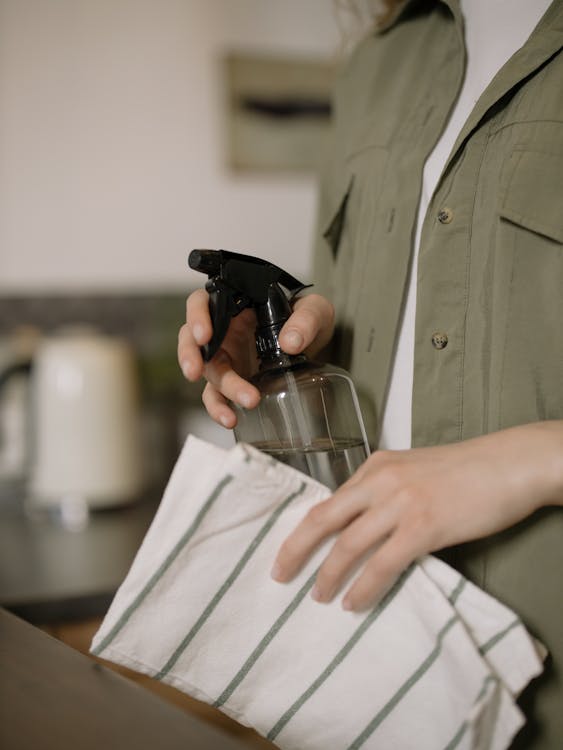 Step 4: Re-oil or re-stain the cabinets
After cleaning, you may notice that your oak cabinets have lost some of their original color or finish. To restore the natural beauty of your oak cabinets, you can re-oil or re-stain them. If you choose to re-oil, use a natural oil such as tung oil or linseed oil. Apply the oil to a clean, dry cloth and rub it into the wood, following the grain. Be sure to wipe off any excess oil and let it dry overnight before applying a second coat. If you choose to re-stain, use a stain that is specifically designed for oak wood and follow the manufacturer's instructions. Be sure to test the stain on a small, inconspicuous area first to ensure that you are happy with the color.
Step 5: Maintain your cabinets
Regular maintenance is necessary to keep your oak cabinets looking their best. Every week, wipe out the inside and outside of your cabinets with a gentle, moist cloth. Use coasters or placemats to shield the wood from liquids and stay away from abrasive or harsh chemicals. Every six months, you might want to give the wood a coat of natural oil or wax to help protect it and keep it looking its best.


BONUS CLEANING TIPS – how to remove common stains on oak kitchen cabinets:
Ink Marks:
Create a cleaning solution by mixing warm water with a soap made from non-synthetic, plant-based ingredients. Soak a cloth in the mixture and gently dab the stained area. Be cautious not to rub vigorously to prevent the ink from smearing. Rinse the spot thoroughly and use a dry cloth to pat it dry, repeating the process as required.
Another option is to apply rubbing alcohol on a cotton ball and carefully blot the ink stain. However, keep in mind that alcohol may interact with wood & wood finishes so take care not to exert too much pressure while cleaning.

Watermarks:
Watermarks can leave unsightly spots on oak cabinets. To remove them, mix white vinegar and olive oil in equal proportions. Dampen a soft cloth with the solution and gently rub the watermark in a circular motion until it fades away. Follow up with a dry cloth to buff the area and restore your cabinet's luster.
Wine or Juice Stains:
Combine equal parts hydrogen peroxide and water. Use a cloth soaked in the solution to gently dab the stain. Let it sit for a minute or two before wiping the area with a damp cloth to effectively remove the stain.

By following these steps, you will be able to give your oak kitchen cabinets a deep clean and restore their natural beauty. Remember to use a combination of natural, eco-friendly and chemical-based products, and always test them in a small area first. Regular maintenance will also help keep your cabinets looking their best for years to come.