12 Habits That Help You Maintain a Clean Home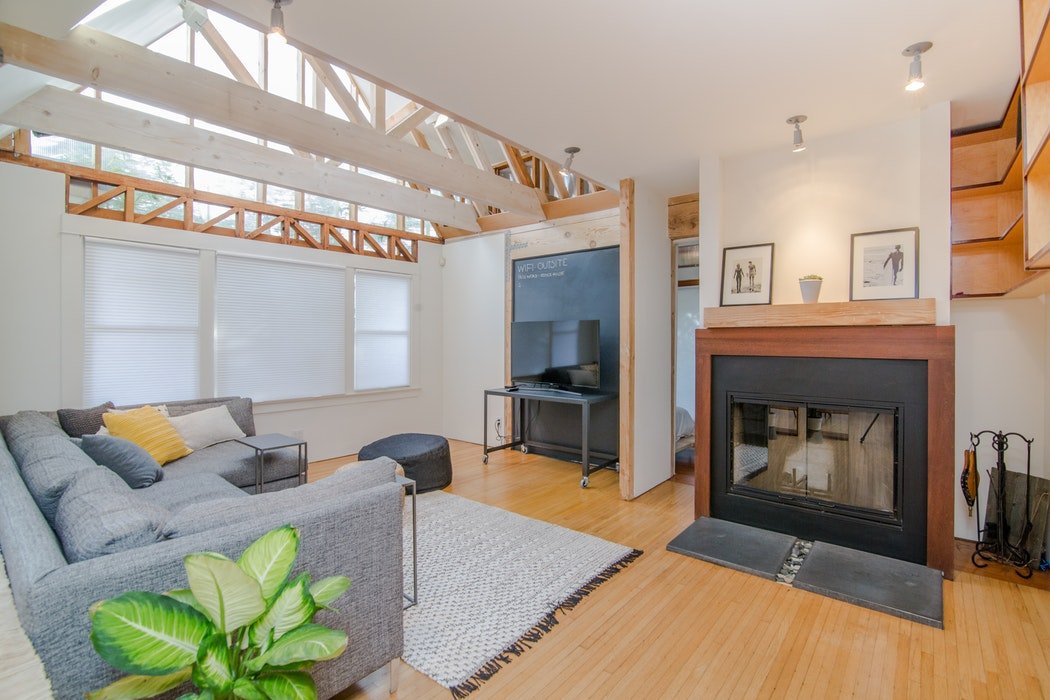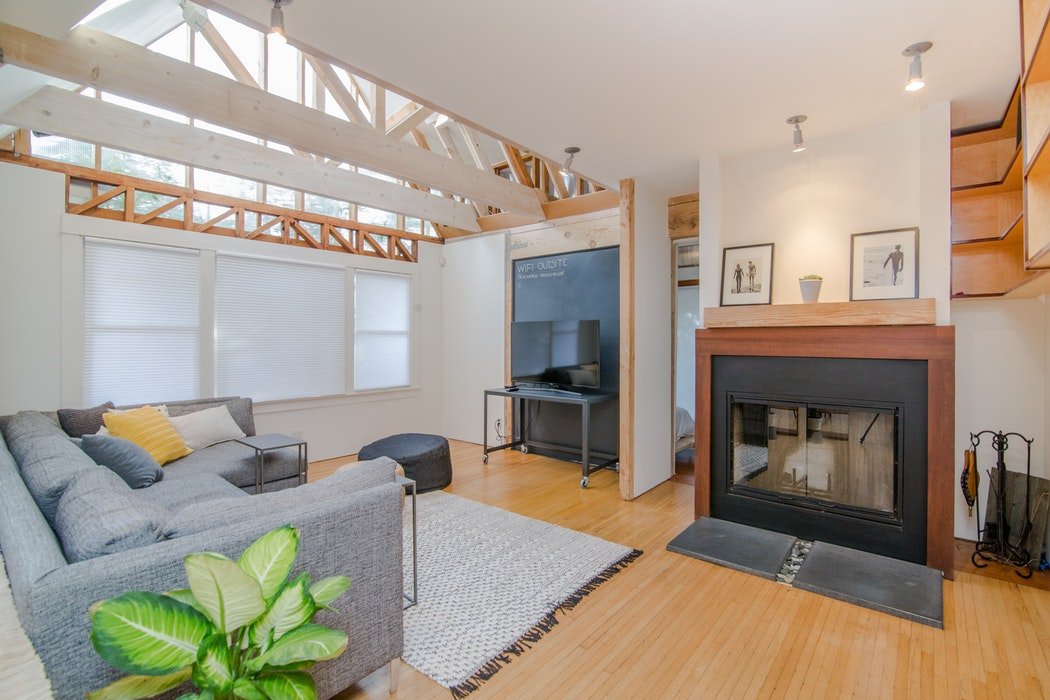 Have you ever wondered to yourself how some people always seem to maintain a clean home? They're so busy, yet their home is so clean. And some of them even have children running around it. It almost seems impossible. How do they do it?
If you're wondering that, you're also probably wondering how you, yourself can maintain a clean home. Well, you're in luck. Today we're discussing 12 habits to help you do just that. Because that's really what it's all about. It's less about maintaining a clean space and more about maintaining a good habitual routine. 
How to maintain a clean home
1. 
Making sure you put your laundry away when it's finished is a really important component to maintaining a clean home. Often times people who lead busy lives tend to get in the habit of leaving their clothes in the basket or in piles on the floor. But when you actually take the time to put your clothes away you give yourself an opportunity to build better habits and keep your space clean and clear of clutter.
2. 
One thing to do when you're trying to build better cleaning habits is to go through everything you have and organize. Make sure you only keep the things you absolutely need and discard the things you don't need. Marie Kondo creator of the KonMari Method explains a simple method of decluttering your life by removing the things that don't bring you any joy and only keeping the things that do.
3. 
A great way to maintain a clean home is by utilizing the paperless system. So often we see people with piles and piles of mail on the counters and checklists in their offices. The great thing about going paperless is that it works for almost everything these days and it's environmentally-friendly. You can set most of your mail to be paperless and you can organize your files online in a cloud-based storage platform like Dropbox. 
4. 
Have you ever noticed someone's home is so clean there isn't any dust? That's because they've mastered the art of weekly dusting. Getting into the habit of dusting your house weekly is the key to maintaining a clean home. Once you get into a routine, anything less just simply won't do. Put on some feel-good music and swifter as you go. 
Plus dusting your home on a weekly basis doesn't just keep your home clean, it also keeps the allergens away and increases proper airflow. If you or someone in your family suffers from allergies, dusting may be more beneficial than you think.
5. 
One sure fire way to ensure you maintain a clean home is to wipe down all household surfaces after each use. This is a fantastic habit for any homeowner to adopt. Keep disinfectant wipes in each room so that when you're finished with a task you can easily wipe and go. Of course, this may not be necessary for every single thing you, it's important to get in the habit of doing it.
You can also keep a can of environmentally-friendly disinfecting spray in certain rooms (like the bathroom) so that you can easily just spray and go. This will help you stop the spread of germs and diminish the growth of unwanted bacteria throughout your home.
6. Make your bed every day
Another great way to help you maintain a clean home is to get up and make your bed every single day. Making your bed is a good habit to adopt not just for the cleaning aspect of it but also for the mental aspect of it. When you get up and make your bed in the morning, there's a feeling of accomplishment that comes with it. A feeling of content and peace washes over you. It makes you feel like your life is together even when it's not. 
7. 
A lot of times when we come home from a long day at work, we get in the door toss our shoes to the side and throw our coat on the first couch we see. But taking just two extra seconds to put your shoes in a designated spot and hanging your coat in the closet or on a coat rack goes a long way. A good thing to remember here is aces in their places. When you put things in their place it doesn't leave room for clutter. 
8. 
When you walk into a well-maintained home one of the first things you may notice is that their sink probably isn't filled with dishes. It can be hard to want to do the dishes after a long draining work-filled day. Especially if you don't have a dishwasher in the house. But letting them pile up isn't the answer. Instead of letting the dishes overflow, wash the dishes as you go. 
Remember how we talked about wiping down surfaces as you go? The same principle can be applied to the dishes. When you're finished with a cup or a plate clean it. If you need to let something soak in hot water, fill it up immediately to let it soak so when you come back to it later you can rinse it and let it dry.
9. Create a chore list
A weekly chore list works regardless of whether you live alone or not. If you have a family or roommates, then that's great. You can split the list up evenly among the other people. But if you don't a chore list will help you hold yourself accountable for the things that need to get done around the house. And it serves as a great reminder. You can even have fun with your chore list and buy a printable off Etsy to help inspire you to to do your chores. 
10. 
It's really important when you're trying to maintain a clean and healthy environment, that you use the right products and chemicals around your house. There are some cleaning products that can actually do more harm than good. Certain products cause allergens, dust buildup, and damage to surfaces throughout your home. So when you're trying to keep a clean space, you really want to invest in products that are going to do the job well and keep you and your family safe at the same time.
11. Read cleaning blogs
Reading cleaning blogs are a fantastic way to maintain a clean home. Cleaning blogs (like the Spekless cleaning blog) are a great resource to inform and inspire you to get up and clean on a regular basis. You'll learn easy tips and tricks to help you clean faster and more efficient and ways to organize your home so that it looks better. 
The best part about reading cleaning blogs is that each one is different. Each blog offers a different outlook and a different perspective on cleaning. By doing this, you're able to see what works for you and what doesn't so that you can come up with a routine on your own. Which leads us to tip number 12. 
12. 
Last but not least on the list of tips to help you maintain a clean home we have dedicating your time to a weekly cleaning routine. Having a weekly cleaning routine is probably one of the easiest ways to keep up with the never-ending chore that is cleaning. And it's the easiest thing you can do.
Sometimes when people hear the word weekly, the think that their routine has to be this big elaborate scheme in order to clean their house. But that couldn't be further from the truth. Your weekly cleaning routine is something that should be tailored to you and your household. So if that means taking out the trash and dusting in one room then that's what you should do every week. 
But if your home requires a little more work there may be more do to. The good news about that is that when you do have a weekly routine, the cleaning isn't as bad as it would be if you would have waited. So essentially once you get into a routine it won't take you long to finish it. And if you do have a house full, you can pull out the cleaning chart and divide the chores among the family!
Tips & tricks to help you along the way
By adopting some of these habits you will be able to maintain a clean home. But not only will you be able to do that but you will also be able to reduce your daily stress level and increase your happiness. Studies show that having a clean house put you in a better mood and elevates feelings of depression.
Before we close here, there are a few extra tips & tricks we wanted to share in order to ensure your success. If you're having trouble adapting to some of these new cleaning habits you should:
Read books & blogs written by professionals who share their secret tips & tricks
Spekless House Cleaning
When you make cleaning the house a priority and not a chore, you'll not only maintain a clean home but you'll also get more things accomplished in less time. By getting into the groove of cleaning you'll begin to master the art of it so that you can spend more time doing what you love and less time scrubbing the toilet. It's really a win-win situation.
But here at Spekless House Cleaning, we understand that not everyone has the ability or the time to keep up on their house cleaning. There are some houses that just need help with it, and that's ok. That's where we come in.
Learn more about our cleaning professional and schedule your cleaning today.