Revitalize Your Nylon Carpets with This Amazing Homemade Cleaning Solution: Say Goodbye to Tough Stains
Carpets add beauty and comfort to any home. But when they become stained or dirty, they can be a real eyesore. Nylon carpets are known for their durability and resilience, but they too can become stained or dirty over time. Fortunately, with the right cleaning solution, you can easily restore the beauty of your nylon carpets.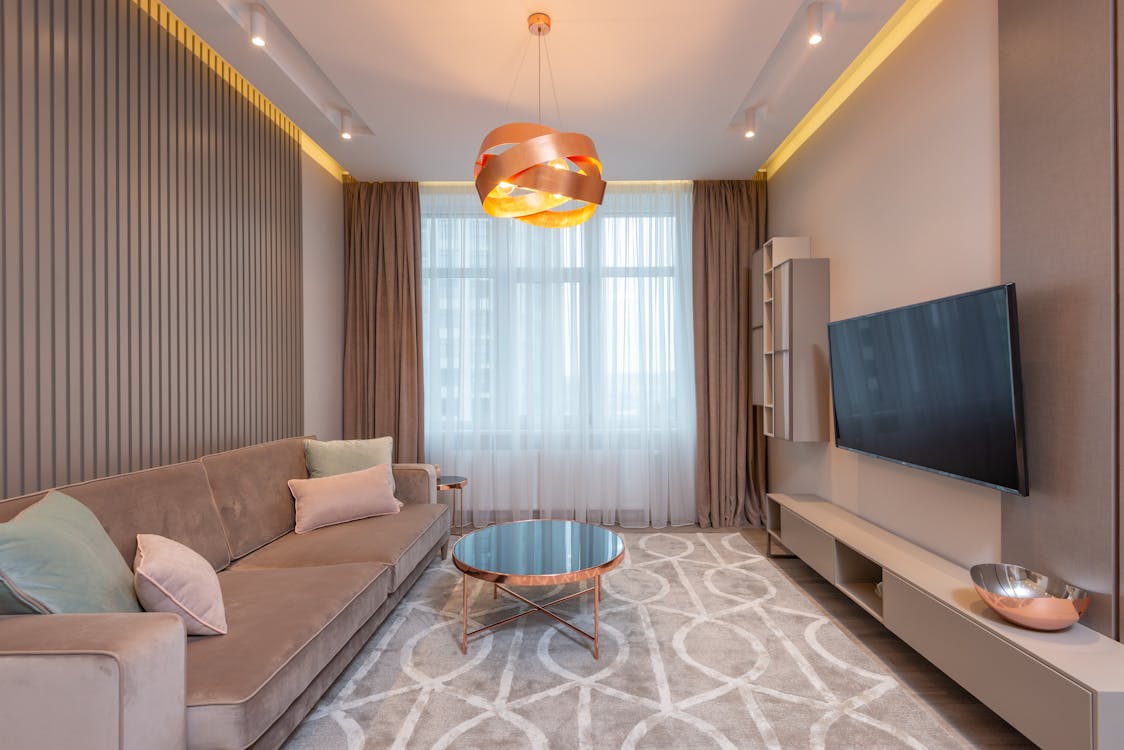 In this article, we'll explore the best homemade cleaning solution for nylon carpets. You'll learn how to make your own cleaning solution at home, the benefits of using a homemade solution, and tips for effectively removing tough stains from your carpets.
Why Use a Homemade Cleaning Solution for Nylon Carpets?
There are many commercial carpet cleaning products available on the market. However, many of these products contain harsh chemicals that can be harmful to your health and the environment. Moreover, these products can be expensive, especially if you need to clean your carpets frequently.
Homemade cleaning solutions, on the other hand, are safe, natural, and inexpensive. Most of the ingredients you need to make your own cleaning solution are readily available in your kitchen or pantry. You also have control over the ingredients you use, so you can customize the solution to meet your specific cleaning needs.
Making Your Own Homemade Cleaning Solution for Nylon Carpets
To make your own cleaning solution for nylon carpets, you'll need the following ingredients:
White vinegar
Baking soda
Warm water
Directions:
Start by vacuuming your carpets to remove any loose dirt or debris.
Mix equal parts of white vinegar and warm water in a spray bottle.
Spray the solution generously on the stained or dirty areas of your nylon carpet.
Sprinkle baking soda on top of the sprayed areas.
Let the solution sit for about 15 minutes.
Use a soft-bristled brush to scrub the area gently.
Rinse the area with warm water and blot it dry with a clean towel.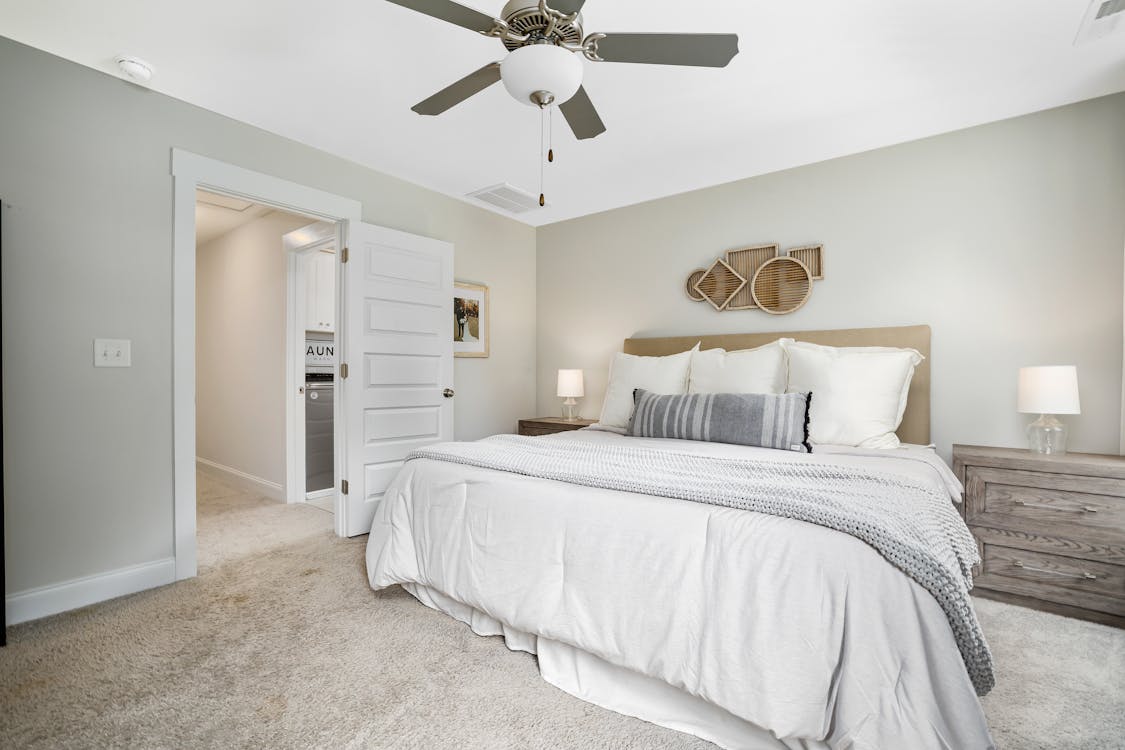 Tips for Effectively Removing Tough Stains from Nylon Carpets
Nylon carpets are known for their stain-resistant properties. However, they are not completely stain-proof. Here are some tips for effectively removing tough stains from your nylon carpets:
Act quickly: The longer a stain sits on your carpet, the harder it will be to remove. As soon as you notice a stain, try to remove it as soon as possible.
Blot, don't rub: Rubbing a stain can make it worse by spreading it to other areas of the carpet. Instead, blot the stain with a clean towel or cloth.
Use the right cleaning solution: Different types of stains require different types of cleaning solutions. For example, for pet urine stains, you may need to use an enzymatic cleaner. For coffee or wine stains, you may need to use a vinegar and water solution.
Test the solution first: Before using any cleaning solution on your carpet, test it on a small, inconspicuous area first to make sure it doesn't cause any damage or discoloration.
Follow the instructions: Always read and follow the instructions on the cleaning solution label.
Conclusion
Nylon carpets are a popular choice for homeowners due to their durability and stain-resistant properties. However, over time, they can become stained or dirty, detracting from their beauty. By making your own homemade cleaning solution, you can easily and safely remove tough stains and restore your nylon carpets to their former glory. Remember to act quickly, blot the stain, use the right cleaning solution, and follow the instructions for best results.
How to Save Money on Cleaning Supplies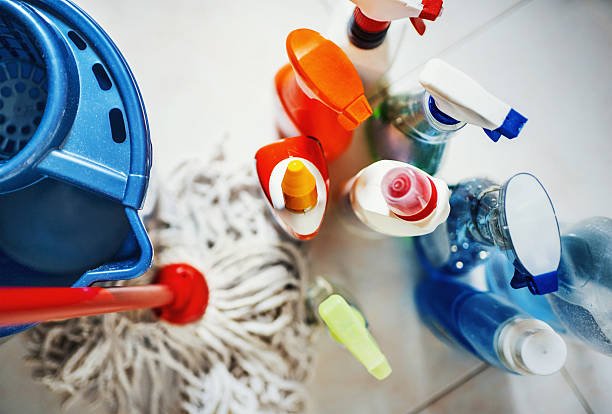 It's no secret that everyone loves to save money. But one of the questions people always ask is, "is it possible to save money on cleaning supplies? They're so expensive!" And the answer to that question, in short, is yes. You can save money on cleaning supplies.
We've got some tips and tricks to help you do just that so today we're lining out our hacks to help you save money on cleaning supplies and still end up with a clean house. 
If you use paper towel in your house, you may want to think about switching it out for some reusable cleaning cloths. According to AOL.com, the average American spends almost $200 per year on paper towel if not more depending on the size of the household. You can buy a bulk pack of microfiber cloths on Amazon (or at your local grocery store) for less than $10.
Microfiber cleaning cloths are great for cleaning nearly anything in your home. They work good on any surface and can be color coordinated by rooms, chore, person, and more. And when you're finished using them all you need to do is throw them in the laundry basket until it's time to wash them.
If you're one of those people who doesn't like to switch it up and you want to keep on using the same cleaning supplies you've been using, one way you can save money is by clipping coupons. Sign up for email newsletters for your favorite brand and wait for them to send you coupons directly to your inbox. 
Another thing you can do is look at sites like TheKrazyCouponLady, RetailMeNot, and Coupons.com for coupons to clip from all of your favorite products. Clipping coupons is a great way to save money on any household item especially cleaning products. 
These days there's a cleaning product for everything. The truth of the matter is that you don't need one cleaning product for your dusting and another one for your surfaces. So if you're really looking to save money on cleaning supplies and you have a lot of products under the sink, simplify your stash.
One of the best ways to save money on cleaning supplies in your home is to hire a housekeeper. Many companies provide you with a professional house cleaner and supplies to clean your house so that you don't have to.
Here at Spekless, it is our goal is to provide you with impeccable customer service. That includes having our professionals bring cleaning supplies to each and every visit. Hiring a professional can save you tons on cleaning supplies and allow you to free up some time to do what you love.
As you can see, there are a plethora of ways you can save money on cleaning supplies. From using products in your pantry to discounts and coupons on your favorite items, there's a way for everyone to save. 
When you modifying your cleaning habits and ensure that you are using the right amount of product, the results are astonishing. It proves that you can save time, money, and energy and still clean your home the way you like it.
How your Business can Benefit from Commercial Cleaning Services
More often than not our workspaces become like a second home to us. Our lives are so busy we live, sleep, and breathe work. But with so many people in and out all day, it's tough to give your office the cleaning that it needs and focus on your work at the same time. And since cleanliness in the workspace is ranked as one of the lowest priorities among employees it's probably best to consider hiring a professional.
Here are our top three reasons to hire a commercial cleaning company:
Commercial offices are a breeding frenzy for germs and bacteria. Though workers may periodically sanitize their workstations they probably aren't giving it the proper cleaning and sanitation that it needs. Hiring a professional commercial cleaner allows you to create a safe and sanitary work environment for every employee by routinely cleaning your office.
When you outsource cleaning to professional it takes some of the stress off of your employees. If an employee doesn't have to worry about cleaning the bathroom and completing their assignments at the same time they can focus better. Studies show that cleaner workplaces ultimately leads to happier and more productive workplaces.
And Look More Presentable
As humans, we often associate cleanliness with professionalism. If a customer walks into a business that's full of clutter and dust they will perceive that business as being unprofessional. Whether you need help organizing, cleaning the bathrooms, or picking up the parking lot a commercial cleaner can help.