Spring Cleaning Checklist: Days 1-5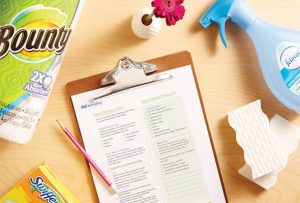 Spring cleaning differs from regular or routine cleaning in the sense that it can take a lot longer. Most people designate a week or two to spring cleaning so they can clean, declutter, and do their yearly chores all at the same time. So if you don't know where to begin with your spring cleaning, don't worry you're not alone!
Over the next couple of weeks, we are going to walk you through each week of Spring cleaning. The checklist we have created will walk you through each day of cleaning and decluttering your home. It will help you stay motivated, inspired, and the best part is that you can use it for other seasons too.
Day 1: Dusting

Be sure to check back next week for days 6-11 of our spring cleaning checklist!