How to Clean Your Shower Curtain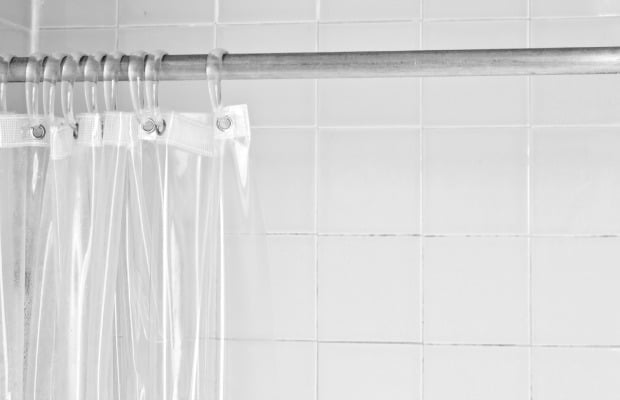 Notice some aging or molding on your shower curtain? Don't worry, that doesn't mean you need to throw it away. You may not have the money to replace your shower curtain right now. If that's the case, you can easily clean it and have it back to new in no time!
You can't clean your shower curtain properly without cleaning the liner. To clean your shower liner simply take the liner off and throw it in the washer using a mesh laundry bag. If you clean the liner without a mesh laundry bag be sure to throw a towel in with it to help clean it and prevent any damage. Either way, you can clean the liner at home and save a few bucks!
Using the same mesh laundry bag (if it's big enough) throw your shower curtain in the washing machine using a mild detergent, a cup of vinegar, and warm water. Once the cycle is complete you can hang your shower curtain to air dry. Or you can also clean your shower curtain using a microfiber cloth and some white vinegar.
In order to clean your shower curtain completely, you'll also want to clean the rings that hold it up. While you're washing the curtain and the liner you can begin cleaning the rings. Since these rings, are exposed to soap scum and dust it's important to give them a good cleaning every so often. Grab a bowl (or use your bathroom sink) and fill it with hot steamy water and a cup of white vinegar. Let the rings sit for at least 30 minutes before rinsing off and wiping away any limescale or stuck on soap scum.
While our professional cleaners here at Spekless don't clean shower curtains during our scheduled cleanings, we can clean your bathroom from top to bottom. This includes your shower walls, the inside of your tub, the sink, mirror, countertops, tile floor, and the toilet. We've got you covered!