Bathroom Cleaning Checklist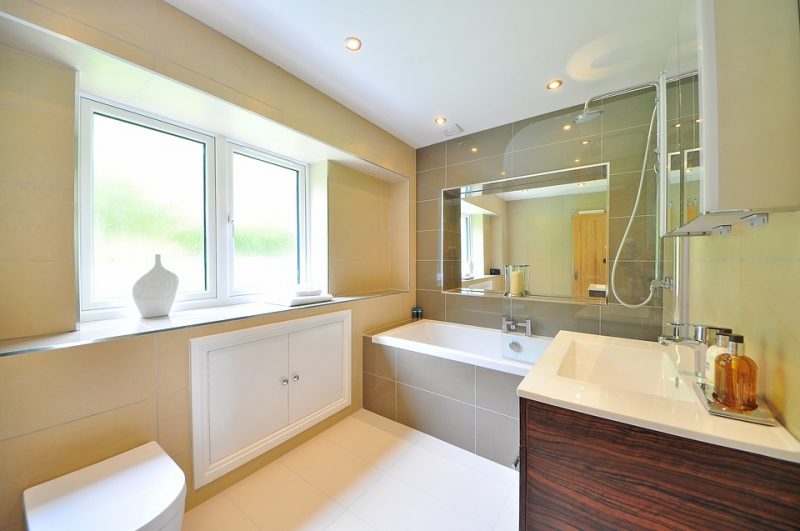 Bathroom cleaning is one of the most important cleaning tasks in a household. The bathroom should be cleaned weekly. In our efforts to help you save some time and energy we've created a bathroom cleaning checklist (and list of supplies) to help you get the job done right.
When cleaning the bathroom you want to have all your supplies in one place. The best thing to do would be to purchase a caddy or a tote to hold all of your supplies under the bathroom sink. After you've gathered all of your supplies you can begin working on your bathroom cleaning checklist.
Here's what you'll need:
After you've removed all or any bath mats or rugs from the bathroom you can start your cleaning checklist by emptying the trash. This is also when you'll want to remove any dirty laundry and anything on the countertops.
Next, take your duster and work from top to bottom dusting the entire bathroom. Dust any light fixtures, the top of the medicine cabinet, the back of the toilet, etc.
Now spray everything down with your bathroom cleaner slash disinfectant. This is your tub, sinks, toilet, and counterspace. It's also a good idea to spray your trash can down too. They can get a little dirty sometimes. Once you've sprayed them, let the solution sit for at least two minutes before moving on to the next step.
Taking your microfiber cloth, wipe down all surfaces you just sprayed. If your bathtub needs a little TLC, take your bathroom cleaner and spray it again and then use your sponge to help remove some of the soap scum and grime from it. Once that's done you can take your glass cleaner and a clean microfiber cloth and wipe down the mirror before heading to the last step.
Pro Tip: After you've wiped down your surfaces take a dry microfiber cloth to buff and shine the surfaces.
Finish up your bathroom cleaning checklist by vacuuming and mopping your floors from the inner corner out. It's best to use a microfiber mop on the bathroom floor to really make it shine.
There's help when you need it. Finding time to clean the bathroom in our everyday lives is difficult. If you're too busy to clean the bathrooms in your help or it's becoming overwhelming, there's help available. Here at Spekless, we offer one-time and routine cleaning services to help you achieve the needs of your household. Contact us today for a free estimate.