3 Awesome Ways to Save Time While you Clean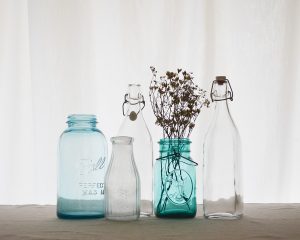 As a professional house cleaning service, we know a thing or two about cleaning. Along the way, we've learned and created some tricks of our own. Now we're writing to share what we've learned with you. Using our three time-saving tips you'll be able to easily maintain your home and have more free time. 
The very first thing you want to do when you start cleaning is set a timer. You can do this on your phone, using a watch, or on an appliance like an oven. You'll be surprised when your timer goes off about how much you've finished in such a little amount of time. Just 20-30 minutes a day and your weekly chores just got a whole lot easier.
2. Clean as you go
Cleaning as you go is the smartest way to clean your home. This way you're not going back and forth between rooms and tasks. This method also applies to any other task you may be working on in your home. If you're cooking, fill the sink with hot soapy water to soak your dishes when you're finished. There's a splatter of food on the stovetop? Wipe it off as soon as you see it so there no food debris to scrub off later. To make this method work sufficiently, consider having a small cleaning basket filled with supplies in each room.
Since gravity affects everything (literally), to effectively clean your house and properly eliminate dust you should clean from top to bottom down and out. Start up high and make your way toward the floor making sure you save the floors for last. This is how you prevent making an even bigger mess to clean up.
Have you ever wondered how hiring a professional cleaning service could actually help you? Our trained professionals can help you save even more time. Here at Spekless we are dedicated to providing you with the utmost quality cleaning service in the area. Contact us today for a free estimate.