10 Mind-Boggling House Cleaning Tips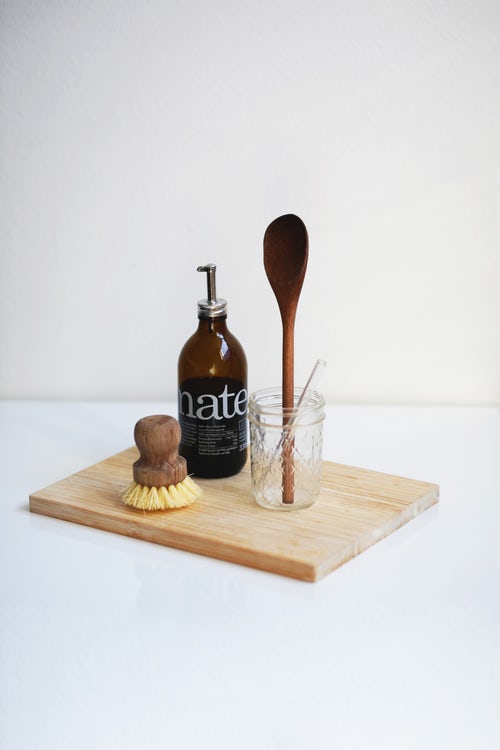 Experiencing some trouble cleaning the house? Your house cleaning routine will never be the same again after you learn these amazing house cleaning tips. 
Here are 10 mind-boggling house cleaning tips that will help you keep a clean house:
Get out a small microwave-safe bowl and fill it halfway (about half cup) with vinegar and pop it in the microwave on high for 3-5 minutes. When it's finished, let it sit for about 1 minute before removing the hot bowl. Then you can go ahead and grab your cleaning cloth and wipe the microwave completely clean – no hard elbow grease necessary. You can also go ahead and add a few drops of lemon essential oil in the bowl for a fresh lemon scent.
Clorox toilet bowl cleaner is perfect for cleaning and whitening your floors grout. It's the perfect tool and one you probably never thought of. Just take you Clorox cleaning gel and run it along the lines of your grout. The gel texture allows it to stay firmly in place so you can let it sit (for about 30 minutes) and let the bleach work its magic before wiping it away with a cleaning cloth.
Another great house cleaning tip is to take an old toothbrush to your garbage disposal to clean it. A lot of times we pour things down the drain like baking soda and bleach to kill the smell but we don't actually clean the garbage disposal. Get out a small bowl and fill it with hot water and a mild detergent. Take your toothbrush (ok not your toothbrush, but an old one) and get to scrubbing. 
Does your toilet brush cleaner have a small holder for you to set it in when you're finished with it? Go ahead and fill that bowl with a disinfecting cleaner like Mr.Clean. Not only will this help deodorize your bathroom, but it will also help keep your toilet brush clean. Who wants to clean the toilet with a dirty toilet brush?
If you don't know this, your walls can get pretty dirty after a while. Especially if they go unattended to. Get out your swifter or dust mop and attach a dry dusting cloth to the end. Spray it lightly with some antibacterial dusting spray and run it along the walls. This will have your walls clean and the room smelling fresh in no time.
It's no secret that microfiber cleaning cloths are taking over the world of household cleaning. And this house cleaning tip is no different. Take your kitchen tongs and wrap each one in one of your cleaning cloths and secure it with a rubber band or zip tie. Spray the cloth with dusting spray and run the tong along the inside of each blind.
There are a few things you can do around the house using used dryer sheets and one of them is shining your sink faucets. If you have chrome faucets this house cleaning tip works like magic. And it also helps prevent and repel future water stains and grime. Take your dryer sheet and use it as a buffer along the outside of the faucet to get them looking like new. 
Noticing some odor coming from your mattress at night? Or have your kids peed the bed again? Freshen it up with baking soda and essential oils. Go ahead and sprinkle baking soda over the entire mattress and let it sit for about 15 minutes before vacuuming it. Next, you can use a mixture of peroxide, salt, and essential oils (lavender, lemon, four thieves) to help remove stains and odor caused by blood, sweat, and urine.
Tired of endlessly scrubbing your burners and not seeing results? You can remove burnt on food and other crud from your stove top burners using this simple house cleaning hack. Take a cup of ammonia and pour it into a ziplock bag (one for each burner) and allow the burners to soak overnight. In the morning you'll be able to rinse off your burners to be shiny, clean and like new!
The last hack we have for you on our house cleaning tips list is a way to clean your microfiber couch using baby wipes. Yeah, you got, we said baby wipes. Grab an empty spray bottle and add some rubbing alcohol to it. Spray the couch until it's damp, scrub it with baby wipes, and dry it using a hair dryer (or you can let it air dry) and there you have it – a nice clean couch to sit on.
It doesn't matter whether you need help with once a month deep cleaning or routine weekly cleaning here at Spekless, we've got you covered. Contact us today for a free estimate and to see how our professional house cleaners can help you achieve the needs of your household.